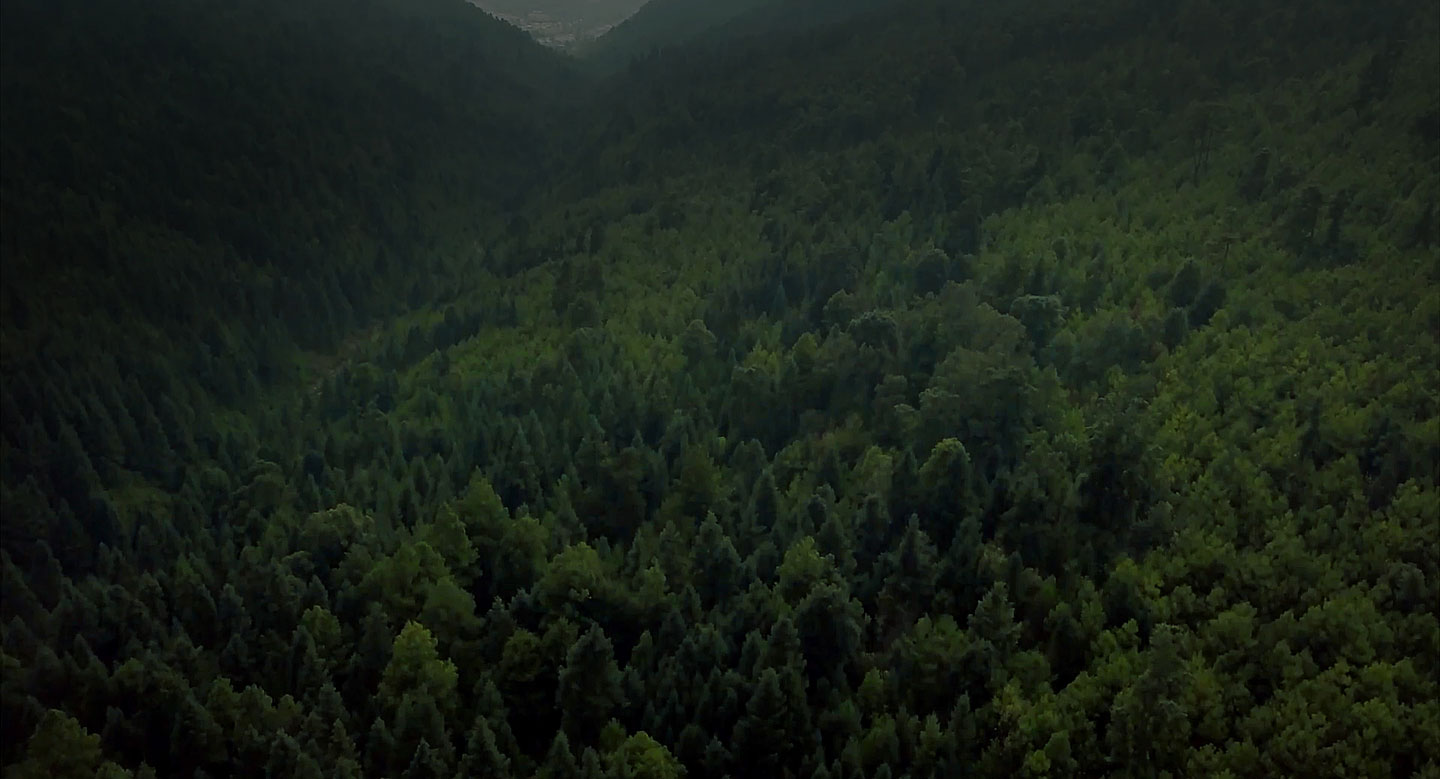 GIVE LIFE!
Do you want to be part of a generation
in Mexico that duplicates its forests?
Conserving the Monarch Butterfly Biosphere Reserve and the wonderful migratory phenomenon of the monarch will only be possible if we work together.
We invite you to sow a sustainable future. Join BosqueSomos and along with Alternare, an organization with more than 23 years working for conservation in the Monarch region, and the Carpinteros indigenous community, let's regenerate more than 300 hectares in the overwintering forests of the monarch butterflies. Join us, give, or adopt a tree and customize it!
Bosque Somos
How can I participate?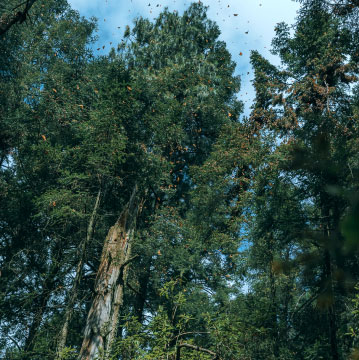 Adopt or give a tree
Adopt or give a mature tree that is over 45 years old in monarch butterfly's overwintering area and customize it.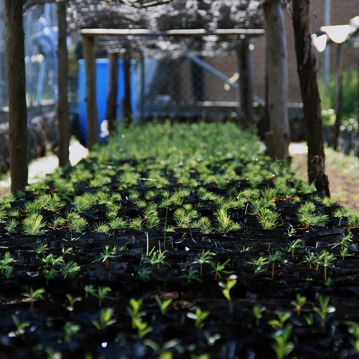 Participate in our virtual reforestation
Participate in the reforestation of the Monarch Butterfly Biosphere Reserve. Plant a tree with your name or that of your acquaintances and loved ones and give life!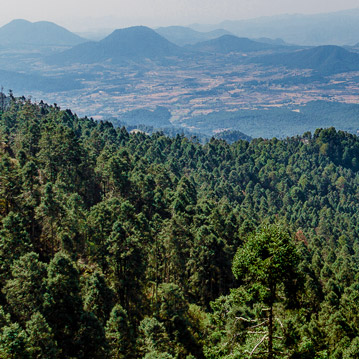 Corporate Forest
Offset your company's carbon footprint and become an environmentally responsible company that cares for communities. Support local indigenous communities
They own these lands. You will help increase their income and provide training to improve their standard of living by teaching them techniques that promote the conservation and regeneration of ecosystems.
Carbon capture
You will contribute to counteract global warming, since trees absorb CO2 from the atmosphere and cool the air.
Protect biodiversity
By conserving the Monarch region's ecosystem, we support the conservation of flora and fauna and the habitat of animal species that need a dense forest to live, including the monarch butterfly during its overwintering season.
Protect water
Conserving the Monarch Butterfly Biosphere Reserve protects the water produced in these forests.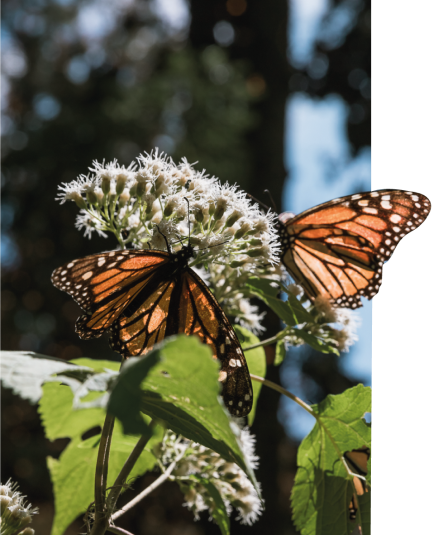 Receive an
adoption certificate
with the name of your tree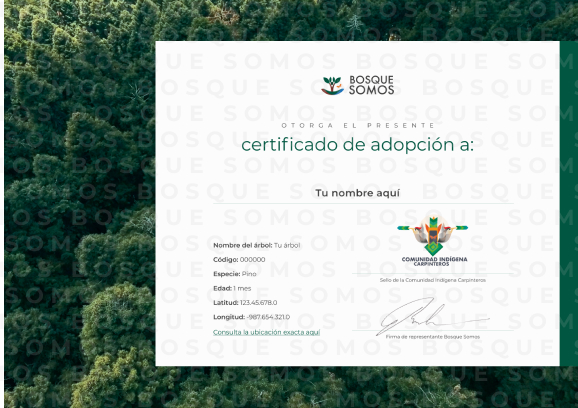 Celebrate life by giving life!
Adopt or plant a tree with your name or that of your company!
BECOME A PART
of this huge forest restoration effort
Our goal is for Carpinteros indigenous community to be able to maintain and plant more than 300 hectares of forest in the Monarch Butterfly Biosphere Reserve. It's a huge number, but we know we can do it with your help!
All rights reserved © 2021 Bosque Somos Bosque Somos